Toronto Properties For Sale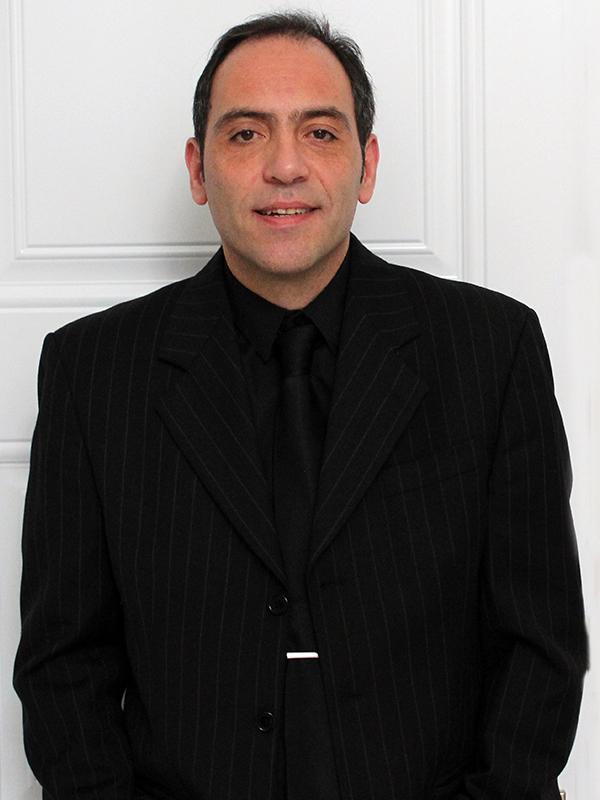 Mauro Ranalli
Sales Representative
"THE MARKET WILL ALWAYS DETERMINE THE PRICE."


WHY should you confide in me to Rep. your biggest possession and acquisition? 

I have real-time understanding of present day rules and laws, as I recently completed the Salesperson Registration Education Program.  My 1st professional decision to join Royal LePage Corporate Brokerage continues to prove proof positive by promoting continuous development in ever changing work and social environments.  The Dynamic Agent is the industry-leading professional development program exclusive to corporate brokerage.  My true defining difference from other Sales Rep's continues to be my hands-on experience in masonry.  Completing the facade of any structure always permitted the visual observation of every other trade apply their skills.  Distinguishing great work from average to poor- while most importantly assessing the $$ amount a Client can save or increase in asking price accordingly.  Always remembering- the market will always determine price...

An excellently prepared C.M.A.[comparative market analysis] used to arrive at listing price is paramount as not to become "that listing", remaining on the market for many days and having to lower Asking Price by thousands.

On either side of the negotiations table, I'am absolutely comfortable and confident in representing your needs and wants while keeping emotions in check.

My Immediate Concerns would be-
Getting the Best Possible Price, In the Least amount of Time And with Minimal Amount of Inconvenience.
  
*Qualify Prospects  to Determine Their Financial Capability.

*Identify Charges on Titles and Caveats on the Home which May Disrupt a Sale.

*Protect Your Privacy to Mitigate Identity Theft.

*Act as a Buffer Between You and other Third Parties.

*Con oltre 25 anni di esperienza nella applicazoni in muratura, la conoscenza che porto a un Cliente esigente puo revelarsi preziosa.  Sono fluente in Italiano a pronto a Servire in Tutti gli aspetti di acquisto e vendita di immobili.


"a solid foundation to begin every real estate transaction together"















 
Contact Me
I am here to help with all your real estate needs and questions. Let me know what's on your mind and start a conversation.
Home Valuation
For most people, their house is their single biggest investment. Find out how much your investment is worth with a no-obligation market valuation.
Find a Dream Home
If you are in the market for your "Dream Home" then I would love to help. Simply fill out my Buyer Registration card and I will have suitable new listings emailed to you as soon as they come on the market.
Featured Listings
$6,995,000.00
PT LT 5 ST. CATHARINES ST West Lincoln, Ontario
Listing # X4828542
$698,000.00
#311 -2000 ISLINGTON AVE Toronto, Ontario
Listing # W5075221
$519,800.00
#344 -9471 YONGE ST Richmond Hill, Ontario
Listing # N4955027
With a passion for quality workmanship... Where defects are uncovered And craftsmanship is recognized.  With a construction background that I bring to every negotiation assures a precise price-point is achieved.
Strong relationships with industry leaders regarding every aspect of your transaction at an arm's length and further more professional trades persons from landscaping to every detail of in-home essentials and of course cutting edge innovations.
My service as a Royal LePage Sales Representative Is to Manage Your Transaction from Open to Close.

THE WORSE THING TO DO- IS TO GO INTO HOME OWNERSHIP "HOUSE POOR."

[1] Get pre-approved- you don't want to fall for a house you can't afford.
[2] Find a real estate Sales Representative-someone knowledgeable will have a network of individuals to be part of your team  [ex] home inspector, property lawyer, insurance agent.
[3] Stay on budget-you may have to make sacrifices..
[4] Be open-minded-walls can be painted and cupboards changed.  Concern yourself with the size and layout.
Major Supporter and Fan of the Beautiful Game.